On May 6-8, the 4th Annual Connecticut Marijuana March will be underway. HempCT is proud to host the Global Marijuana March.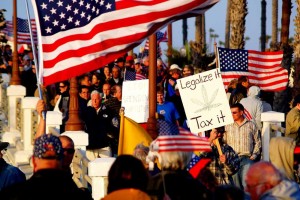 HempCT will be teaming with Danielle DiGirolamo to deliver a great WEEKEND/CAMPING experience due to the growing number of requests they receive to speak and play at the event. To accommodate every member of the marijuana community, they have given out the following details.
Contact to VEND: 203-312-4724
Contact to PLAY: email a clip to HempCT@gmail.com
Contact to SPEAK: email HempCT@gmail.com
They have also posted the event's current speakers list. It includes Andre Rosedal, an activist and current police officer, The International Women's Cannabis Coalition – Rhode Island, Wendy Love Edge of Bulldozer Health Inc, Stephanie Piddock, Green Party House of Rep. 2016 Candidate Torrington, among others and some more pending. Featured musicians list has also been provided, it includes "Off the Dome", "HannaH's Field", and "Just Wingin It".
A medication station will also be set up at the event for anyone who needs it. The station will be in memory of Frank Fulgieri.
The event will be held at:
25 Danbury Rd.
New Milford, Connecticut 06776
All help is encouraged to make the event a success. For anyone who wants to lend a hand, please contact: Cindy (203-312-4724).