A longitudinal data provided online by Journal of Psychopharmacology, shows that after adjusting potential confounders, marijuana use by adolescents is not associated with lower IQ and poor performance in school. Cigarette smoking was specified as one potential confounding variable.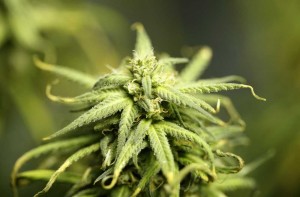 In an experiment by British Investigators, the relationship of 15-year-old adolescents with cumulative marijuana use and 16-year-old adolescents' school performance was observed and analyzed from a pool of 2,235 adolescents as test subjects.
From that, researchers have gathered data and adjusted potentially confounding variables such as childhood depression and cigarette smoking. Data showed that cumulative cannabis use of greater than or equal to 50 times did not present a difference from never-users on either IQ level or educational performance.
In conclusion, researchers threw the notion of there being any correlation between cannabis use and lower IQ and poorer educational standing. In support of this finding, a recent study done in 2015 from the Journal Drug and Alcohol Dependence, showed that after controlling persistent alcohol and tobacco use, persistent cannabis use by adolescents was non-significant on their academic performance.
However, teenage cigarette smoking did present a correlation with poor outcomes in school, even after adjusting potentially confounding variables.