Gloria Blick has been suffering from glaucoma for several years and when medical treatments did nothing to ease the condition of her eyes, her doctor son suggested medical marijuana. After using the drug, "the pressure started coming down", said the 93-year old resident during the meeting with the Zoning Board.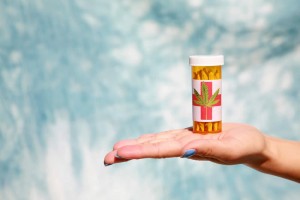 For Blick, and other patients who suffer from conditions eligible for medical marijuana, the greater problem lies with the difficulty of getting to the closest medical marijuana dispensaries. They are asking the Zoning Board to allow the opening of dispensaries and production facilities In Stamford.
Gerard Brennan, a former Colorado resident who suffers crippling pain due to multiple sclerosis, said he also is unable to drive to the nearest dispensaries to obtain his medical marijuana.
Dispensary owners of Bluepoint Wellness of Connecticut  based in Barnford and Healing Corner in Bristol were present at the meeting and spoke on the security and safety regulations of their facilities. The owners said that Stamford is an ideal location for patients due to its proximity to Interstate 95 and the Merritt Parkway.
Jonathan Harris, commissioner of the State Department of Consumer Protection, said that three more dispensary licenses will be awarded between New Haven and Fairfield counties because of an increased need for the product.