The Epilepsy Foundation published that 1 in 26 Americans will be afflicted with epilepsy during their lifetime. It is a central nervous system disorder characterized by uncontrollable twitching of the arms, legs and/or seizures. Even with conventional treatment, which may include medications or surgery, an estimated 30 percent of people with epilepsy continue to experience seizures.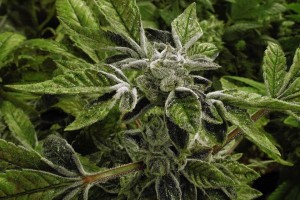 Anecdotal reports of cannabis alleviating epileptic symptoms had been complemented by clinical studies on the ability of cannabidiol to mitigate symptoms associated with intractable pediatric epilepsy. Reports regarding the successful use of CBD by pediatric patients are widespread and parents of children with severe epilepsy have also reported successful experiences with cannabidiol-enriched cannabis in scientific surveys.
Observational data published recently also supports CBD's anti-seizure activity in adolescent patients. The chart review of children and adolescents who were provided oral cannabis extracts in a Colorado epilepsy center, reported significant mitigation in seizure frequency in up to 57% of subjects. Other benefits reported include improved behavior/alertness (33%), improved language (10 %), and improved motor skills (10 %).
In 2013, the United States Food and Drug Administration granted orphan drug status to CBD (Epidiolex) extracts for use in experimental pediatric treatment. At present, a group of 10 epilepsy centers are collecting data on children and young adults prescribed with Epidiolex. On April 2015, at the 67th Annual Meeting of the American Academy of Neurology, a clinical trial results was publicized in that the administration of these extracts decreased seizure frequency in children with treatment-resistant epilepsy by 54 percent over a 12-week period.
Clinical authors reported that CBD is a safe and effective treatment of refractory epilepsy in patients receiving CLB treatment. Resulting from these positive studies, the Epilepsy Foundation of America, in 2014, recommended for changes to state laws to increase access to medical marijuana as an alternative treatment for epilepsy, including pediatric use as supported by a treating physician.