Connecticut was bracing for the approval of a policy permitting children with epilepsy and other serious illnesses to participate in the State's medical marijuana program. But, unexpectedly, what came was a downer. The provision for looser marijuana was removed from the massive budget bill due to belligerent posture of Sen. Toni Boucher who poised to filibuster the budget bill.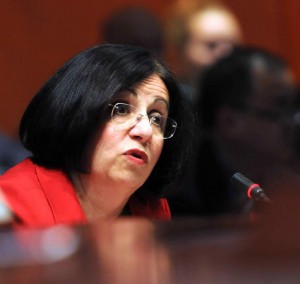 Sen. Boucher is passionately against medical marijuana and the most outspoken opponent of looser marijuana laws. Boucher voted against a bill in 2011 that established medical marijuana for adults.
Parents and children who suffer from severe seizure expressed sharp disappointment that the bill did not pass. Andrea Rupert, whose son, Holden Rupert, has a rare form of epilepsy known as Dravet Syndrome, says that her son is thriving on marijuana and "finds it hard to sleep at night knowing that children are being deprived of this beautiful therapy" that has put a smile back on Holden's face.